One of the primary concerns during any office relocation is ensuring all business assets are kept safe and secure. This includes not just tangible assets, like workstations and machinery, but also less tangible ones, like digital files and data.
It's important to recognize that a large-scale office move presents a number of risks to your company's data, ranging from movers accidentally dropping and damaging a hard drive to lapses in network security. By recognizing these risks in advance, it's possible to plan ahead and to safeguard sensitive documents and files.
Protect Physical Hardware
While cloud storage is increasingly ubiquitous, many companies still house important files on actual physical hard drives. Note that physical devices can be sensitive to bumps, scrapes, or even fluctuations in temperature, and that any of these issues can compromise the data contained.
It pays to choose a relocation partner with experience handling commercial moves, as these movers usually have the skill and expertise required to carefully handle computers and physical databases. It's also important to run diagnostic tests on all devices before the move; computers that are already on their last legs may require a little extra care.
Maintain a Chain of Custody
During the moving process, it is not uncommon for physical storage devices to be handed off from one person to the next. This presents a prime opportunity for items to get lost, misplaced, or even stolen. One important safeguard is to create a clear chain of custody, making it known who is in charge of each item at each stage of the relocation.
To make your chain of custody most effective, consider sealing each item once it is packaged, and ensuring that it is checked for any signs of tampering at each stage of the relocation. If there are any signs of a breach, it should be relatively easy to identify the person who can provide answers.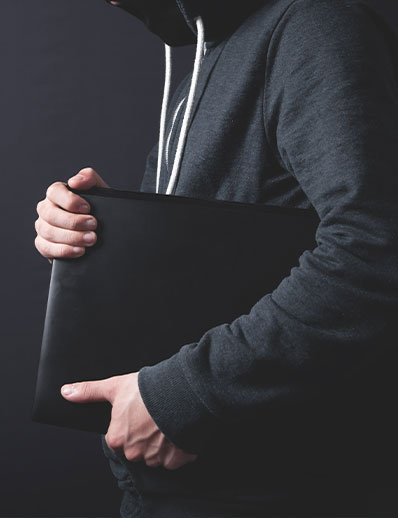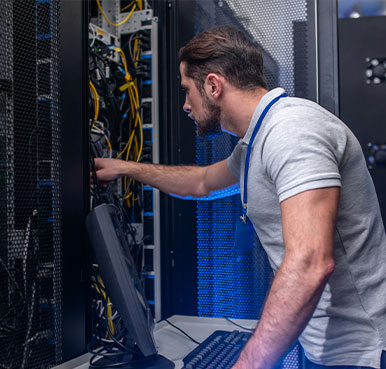 Ensure Documentation
Sometimes files are lost, or are temporarily irretrievable, simply due to changing IT environments. An important way to avoid this is by carefully documenting everything in your IT infrastructure, including not just physical drives but even the wires and cables used for connection. Work with IT to ensure that your current tech setup can be replicated in the new space, ensuring access to all important files or documents.
Create an IT Continuity Plan
Hopefully your employees know the importance of working from a secure network at all times, and your IT team has created that secure network at your current office space.
It's pivotal to work with your tech team to ensure a similarly safe network awaits employees at the new space, and that appropriate safeguards are put in place to prevent unsecured data access during the transition. Start an IT continuity conversation early in your relocation process.
Have a Data Recovery Process in Place
Even with careful planning, you may wind up with some files that you cannot locate. That's what makes it so important to work with IT to create backups of everything, and to get everyone on the same page about data recovery methods.
Before the move begins, make sure your disaster recovery solutions are comprehensively tested to ensure they are up-to-date and fully functional.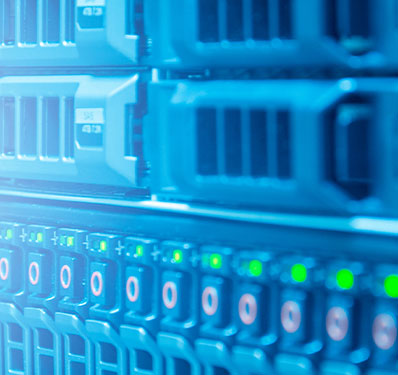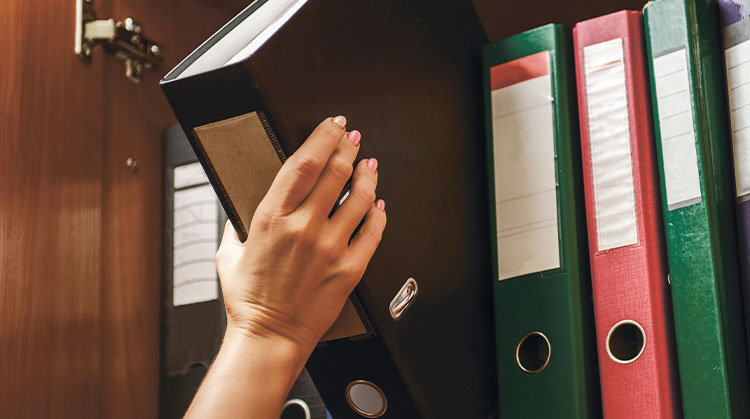 Don't Forget Physical Files
Some companies are fully cloud-based and paperless, but most still work with at least some sensitive information in tangible, paper files. Naturally, this involves a whole different set of privacy and security concerns. Some best practices for securing physical files include:
Keep an up-to-date file inventory throughout your relocation process.
Take the time to purge and shred any unneeded documents.
Label every box or bin, clearly denoting the types of files contained.
Package all sensitive files securely, sealing them and maintaining a proper chain of custody (as noted above).
Partner with a moving vendor who has experience with secure transport.
Learn More About Keeping Data Secure During Your Relocation
Data safety and privacy are key concerns during any relocation. To talk with a moving partner that can boast significant enterprise-level experience, reach out to Corovan at your convenience.
Learn More