Business Moving Services for Your Office Relocation
Streamlining Your Business Move
Free Quote
Business Moving Made Easy
Today, everyone's office environment is different, each with their unique setup. Your business move can be a lab, a medical facility, a data center a school or a university. We understand that your office space has evolved and has grown and changed over time. Corovan is a business moving firm providing a broad range of commercial moving services to various industries across the Globe. Our 70 years of moving experience collectively represent an unmatched level of professionalism and precision to set up your office equipment.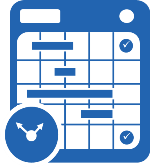 Pre-move Planning
Make your business move as seamless and stress free with our one-stop service. We'll work with you to customize a plan to address your needs, including safety procedures and move instructions for your end users to ensure the move process is seamless.

Streamline Your Moving Process
Monitor every aspect of your move and pinpoint the exact location of your equipment, and where it gets dropped off within your facility. We ensure that all of your office equipment is shipped and secured appropriately to your new location.

Moving Day
No more last minute surprises or chaos. No banged up walls, or scratched floors, we take care of your new building and you as if it were our own move. As a full-service local business mover we have the experience, resources to provide a stress-free moving experience.

Post Move Support
If you're not happy with your new office configuration, we are happy to accommodate any new layout. We're here to help make sure you and your team are taken care of, and that your business is up and running with minimal disruption as possible.
Need furniture for your new office?
Save time and money with bundled moving and furniture services.
Contact Us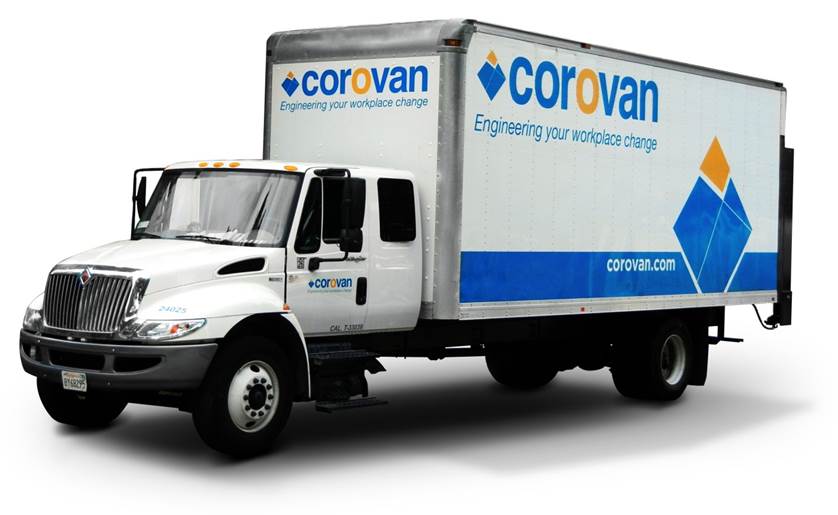 Corovan Business Moving Solutions has been serving National and Global businesses since 1948. We are known for simplifying complex moving projects and converting them into a seamless experience for you. Our professional local and commercial movers are background checked, screened and are trained on a consistent basis. No matter what your needs are, we will make the experience easy for you.
---
We take the stress out of packing and moving, so you can focus on running your business. Corovan has the right moving equipment to ensure your assets are handled with care. The right moving equipment for your office, lab, or plant relocation make all the difference in time and cost efficiency. As a part of our green initiatives, we make an effort to recycle and reuse packing materials such as foam boards, masonite, boxes, packing paper, and pads. Our sturdy crates, also known as Corocrates, are a green alternative to cardboard boxes.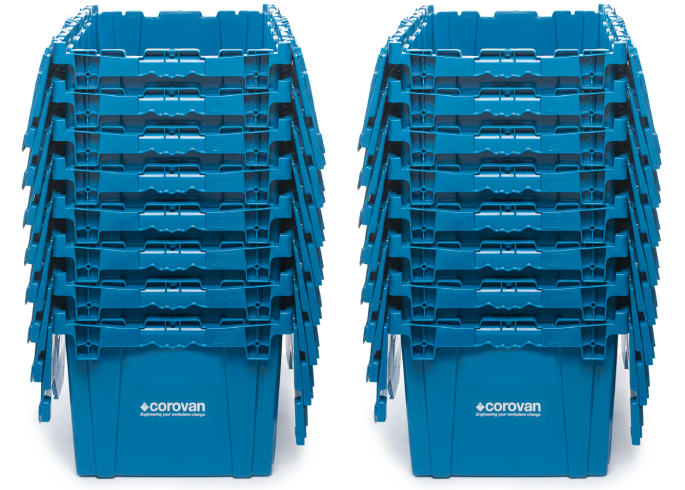 Learn more about our eco-friendly moving crates >>
Why Choose Corovan's Commercial Moving Services

70 Years in Business

9.4 out of 10
Customer Satisfaction Rating

50,000+ Moves Completed per Year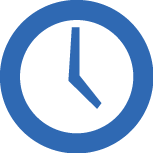 95%
On Time Performance
Customized commercial moving solutions for your specific needs
---
Ready to make the right move?Talk to our commercial moving expert and get a free quote today!