Commercial Moving Services
Pre-move Planning, Move Management, Move Execution, and Post Move Support
Free Quote
Plan Your Next Commercial Move With Us
Moving your business is no small task for you to handle on your own. We're experts in commercial moving and and offer a variety of essential services—from internal workplace reconfiguration, to large office moves of thousands of employees, to heavy machinery and specialty moves. Corovan only provides commercial moving services, and average 50,000 commercial moves per year. With our resources and experience, you can count on us to plan and implement your next commercial move professionally and efficiently.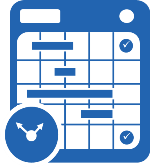 Premove Planning
The right move plan makes a big difference in the success of your commercial moving cost and timeline. We'll work with you to customize a plan to address your needs, including safety procedures and move instructions for your end users to ensure the move process is seamless.

Move Management
Whether you are moving a small office or a large laboratory, you'll have great peace of mind knowing our team is here to
manage the entire relocation
, making sure we use the right moving equipment, packing materials, as well as assigning the right manpower for the job.

Moving Day
The day of your business move shouldn't have to be stressful with last minute surprises and chaos. We have the best trained crew in the industry to execute your relocation. Our project manager will be there to monitor the move as well as communicate any issues to you should they come up.

Post Move Support
As your employees settles into the new space, there could be additional changes and reconfigurations required. We're here to help make sure you and your team are taken care of, and that your business is up and running with as minimal downtime as possible.
Need furniture for your new office?
Save time and money with bundled moving and furniture services. Contact Us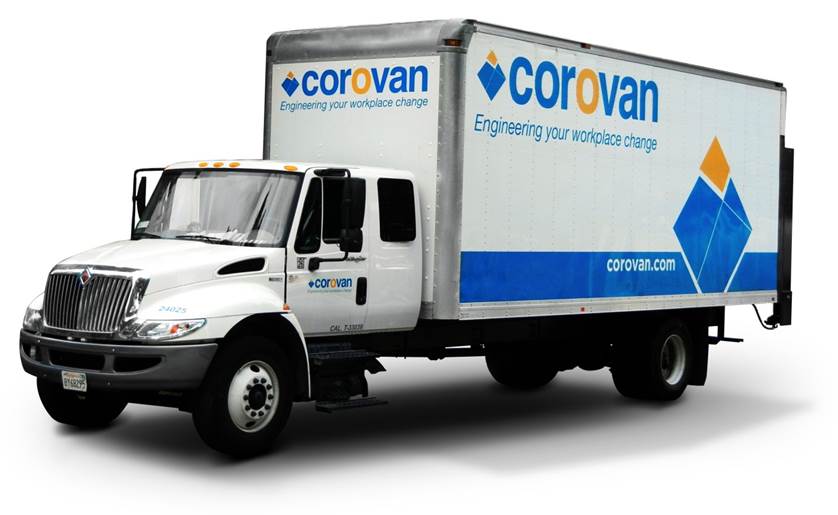 We're trusted by local businesses since 1948. All Corovan crew members are screened, drug tested, and trained to ensure that your move will be handled professionally and efficiently.
Your Corovan movers are packing pros; we know the best tricks of the trade for packing boxes, moving equipment, and ensuring that all office furniture arrives intact. Our crew members are required to attend ongoing training, to ensure the right and safe practices are in place for every job as well as to deliver the best experience possible for you as the customer.
---
We take the stress out of packing and moving, so you can focus on running your business. Corovan has the right moving equipment to ensure your assets are handled with care. The right moving equipment for your office, lab, or plant relocation make all the difference in time and cost efficiency. As a part of our green initiatives, we make an effort to recycle and reuse packing materials such as foam boards, masonite, boxes, packing paper, and pads. Our sturdy crates, also known as Corocrates, are a green alternative to cardboard boxes.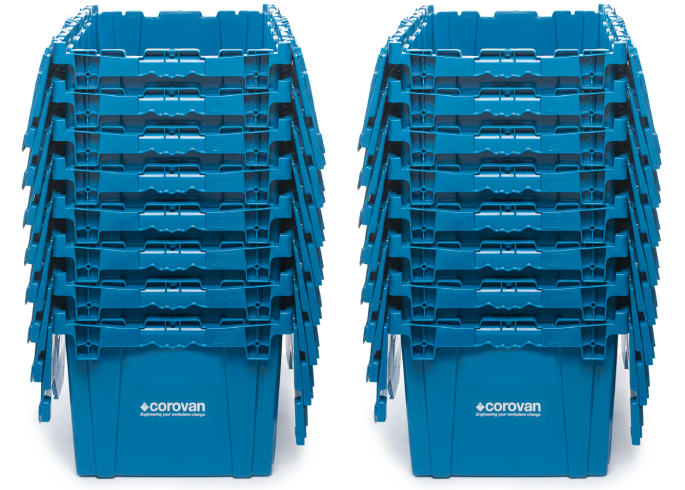 Learn more about our eco-friendly moving crates >>
Why Choose Corovan's Commercial Moving Services

70 Years
in Business

9.4 out of 10
Customer Satisfaction Rating

50,000+ Moves
Completed per Year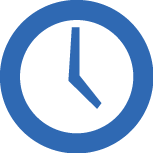 95%
On Time Performance
Customized commercial moving solutions for your specific needs
---
Reviews from Verified Customers
Great service as always
Wayne
Great...very easy to work with!
Tom
Always such a pleasure to work with Corovan at every stage of the process. The moving crew on the night was fabulous.
Susan
Corovan has been excellent. The crews are very punctual and efficient.
John
I was very happy with the level of communication between Steve from Corovan and myself, it made figuring out all of the details very easy. The two gentlemen who came to move all of the boxes were very nice and did a fantastic job. I was extremely happy with the service I received.
Marisa
Always courteous and willing to do what we ask.
Betty
The crews work well together and follow instrucitons from onsite Lead. THey have good cusotmer service and are careful in moving furniture.
Krisanne
Everyone was easy to work with and provided fast and efficient service
Albert
Corovan has served me extremely faithfully with highest quality service for the past 6 years through three different companies. I would never use another vendor.
Adam
Need more detail about which experience this pertains too. Please provide an address or care order in the futre
Anonymous
best, most prepared move team. Polished Professionals.
Ted
Ready to make the right move?Talk to our commercial moving expert and get a free quote today!