Commercial Moving Services
Pre-move Planning, Move Management, Move Execution, and Post Move Support
Free Quote
Plan Your Next Commercial Move With Us
Moving your business is no small task for you to handle on your own. We're experts in commercial moving and and offer a variety of essential services—from internal workplace reconfiguration, to large office moves of thousands of employees, to heavy machinery and specialty moves. Corovan only provides commercial moving services, and average 50,000 commercial moves per year. With our resources and experience, you can count on us to plan and implement your next commercial move professionally and efficiently.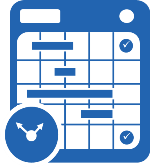 Premove Planning
The right move plan makes a big difference in the success of your commercial moving cost and timeline. We'll work with you to customize a plan to address your needs, including safety procedures and move instructions for your end users to ensure the move process is seamless.

Move Management
Whether you are moving a small office or a large laboratory, you'll have great peace of mind knowing our team is here to
manage the entire relocation
, making sure we use the right moving equipment, packing materials, as well as assigning the right manpower for the job.

Moving Day
The day of your business move shouldn't have to be stressful with last minute surprises and chaos. We have the best trained crew in the industry to execute your relocation. Our project manager will be there to monitor the move as well as communicate any issues to you should they come up.

Post Move Support
As your employees settles into the new space, there could be additional changes and reconfigurations required. We're here to help make sure you and your team are taken care of, and that your business is up and running with as minimal downtime as possible.
Need furniture for your new office?
Save time and money with bundled moving and furniture services. Contact Us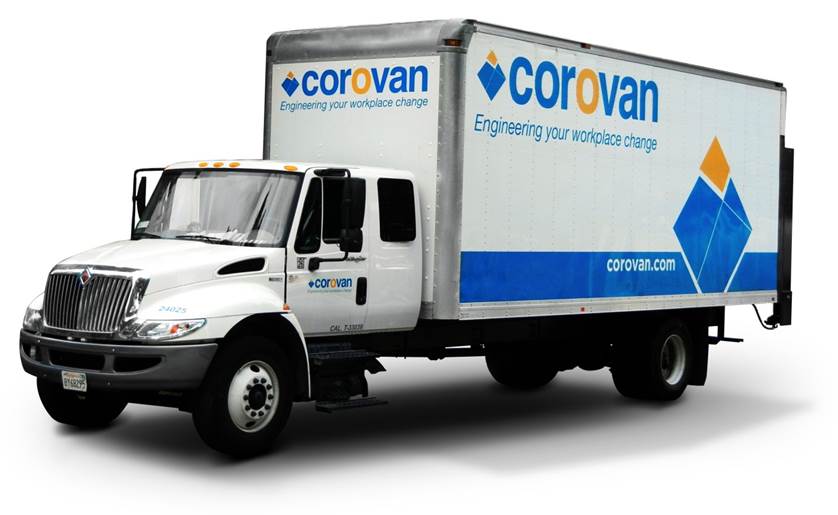 We're trusted by local businesses since 1948. All Corovan crew members are screened, drug tested, and trained to ensure that your move will be handled professionally and efficiently.
Your Corovan movers are packing pros; we know the best tricks of the trade for packing boxes, moving equipment, and ensuring that all office furniture arrives intact. Our crew members are required to attend ongoing training, to ensure the right and safe practices are in place for every job as well as to deliver the best experience possible for you as the customer.
---
We take the stress out of packing and moving, so you can focus on running your business. Corovan has the right moving equipment to ensure your assets are handled with care. The right moving equipment for your office, lab, or plant relocation make all the difference in time and cost efficiency. As a part of our green initiatives, we make an effort to recycle and reuse packing materials such as foam boards, masonite, boxes, packing paper, and pads. Our sturdy crates, also known as Corocrates, are a green alternative to cardboard boxes.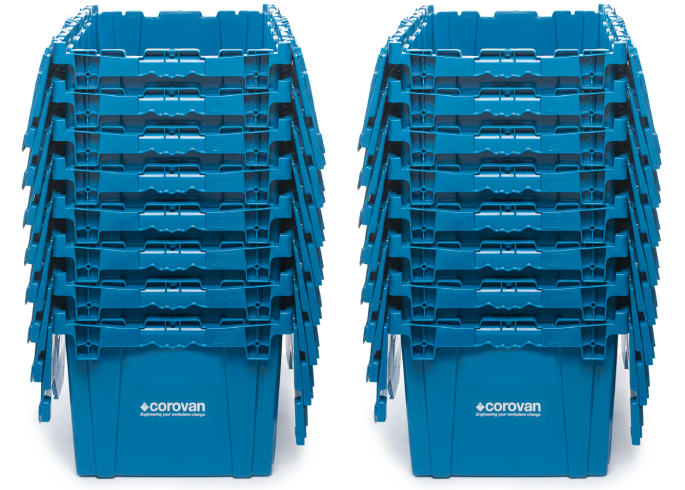 Learn more about our eco-friendly moving crates >>
Why Choose Corovan's Commercial Moving Services

70 Years
in Business

9.4 out of 10
Customer Satisfaction Rating

50,000+ Moves
Completed per Year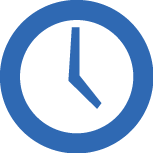 95%
On Time Performance
Customized commercial moving solutions for your specific needs
---
Reviews from Verified Customers
Working with Steve Milinkevich, Trisha McGough and Julie Stricklin has been extremely wonderful; I always recommend using Corovan to everyone I know!
Pamela Lopez
Our experience with Corovan was a great one. They were ontime, professional, courteous and accommodating to all of our requests and changes on the move day. They were very efficient and worked quickly to make sure to get everything done in the allotted time. Would definitely use them again, no question.
Michelle Gamboa
Corovan was on time and came in under budget.
Fran Cashes
Corovan was very quick, and did a good job. The process to hire them was easy and I would and will hire them again for our next move.
Neil Patel Digital
The movers were prompt and knows exactly what to do in uncrating/crating lab instruments. My only input is that the billing seem to have disconnect with service/sales. I've mentioned before that the invoice need to go to my attention instead of another member of our company. But it looks like accounting./billing still haven't corrected this. Sometimes the invoice gets sent to my coworker instead. Need to pay attention to the details of the request as in where the bill needs to be sent to.
Isagani Miguel
Consistently provide timely professional service with competitive pricing.
Tom Nugent
great communication and are always happy to get the job done, even on a short timeline
Jennifer Baudhuin
They were incredibly efficient and very knowledgeable about the whole moving process.
Steven Kilgore
Terrible communication. The foam packing materials were dirty and ripped so that most of them were unusable.
Anonymous
Tony Yadao and his team were lifesavers! They were able to deploy a team to help out with a last minute request to remove some items from our office space and help organize a closet. They were very accommodating and it is such a relief to know we have such a reliable partnership!
Paula Semon
Great customer service from initial contact through the follow up call after the delivery. Honest, prompt, and friendly.
Amanda Madsen
You can count on things getting moved RIGHT! Fantastic guys to work with.
Eric Alore
Ready to make the right move?Talk to our commercial moving expert and get a free quote today!