Corovan Vision and Values
We strive for great performance and customer service.
Proud to celebrate 70 years of quality service.
Our Vision
Corovan's purpose is to be the choice for the customer who wants great service. Our people, know-how, equipment, warehouses, technology, and products help facilitate workplace changes while ensuring time and cost efficiency for our customers. Our mission is to be the best workplace service provider available by delivering superior services and products: earning customer loyalty and creating a great company for the clients and people who work with us.


Our Values

---
Customer Happiness
Keep customers satisfied and content.
Make doing business with us easy and fun.
Always try to understand our company from the customer's point of view.
Every person and every department plays an important role in servicing our customers.
---

Improvement
Listen to customers and colleagues – there is always room for improvement.
Share your skills with each other; be humble, everything can be made better.
Make processes better for the customer by providing smoother and more efficient services.
Embrace change – the rest of the world keeps changing and we must adapt to it – quickly.
---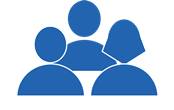 Teamwork
Treat each other with respect.
Value each person's work and opinion – it counts towards our mutual success. Seek to understand – then to be understood.
Say YES to helping other departments. Think win / win.
Refer sales opportunities between product lines to maximize value to the customer.
---

Outshine the Competition
We will work harder, be more professional, more aggressive and more persistent than our competitors to get new customers.
We will grow on the momentum of a great reputation – we want customers to refer us to others.
We will give customers great reasons to choose us.
Profits allow for running a good business – ensuring growth, improvements, equipment, training, and opportunity for our people.
---

Safety & Security
Safety is a moral, ethical and financial imperative: We don't want anyone to get hurt.
Prevent loss, damage and waste of all kinds.
Keep our customers and their property safe and secure.
CONTACT USTalk to our experts and get a free quote today!