Office Movers
Office Moving, Workplace Reconfiguration, and Furniture Installation Services
Request a Free Quote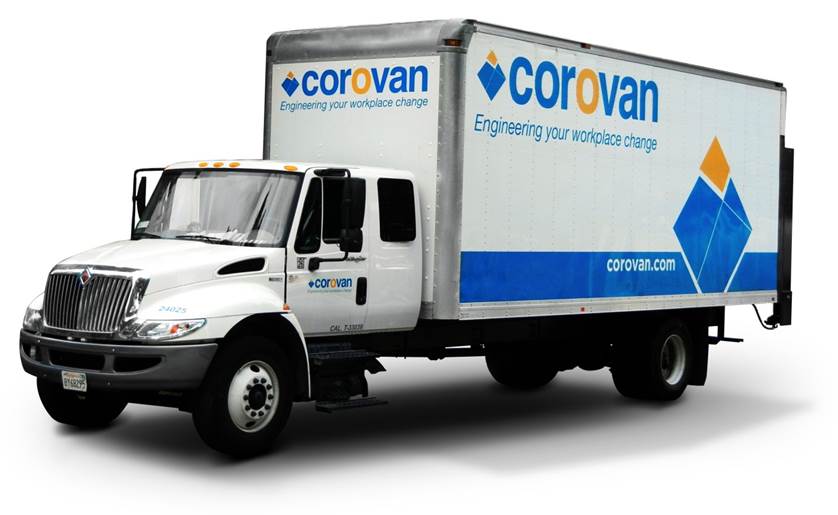 Whether you are moving an office of 12 or 12,000 across the country or across town, your office move is important to us and our office movers will make sure it is planned, managed, and executed efficiently. Your move incorporates a lot of moving parts, that's why we employ a detailed office moving process that troubleshoots every issue and avoids the pitfalls that can cause problems, delays, loss and breakage. Corovan specializes in office moves, and handles over 50,000 moves on average per year. Our service areas include San Diego, Orange County, Los Angeles, Inland Empire, San Jose, and San Fracisco Bay Area.
Full Service Office Movers
Corovan's office movers have the experience and flexibility to work with you to achieve your expectations.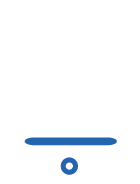 Premove Planning
The right move plan makes a big difference in the success of your office moving cost and timeline. Corovan office movers are here to work with you to customize a plan to address your needs, including safety procedures and packing instructions for your end users to ensure the move process is seamless.

Move Management
Whether you are moving a small office or multiple buildings, you'll have great peace of mind knowing our office movers are here to manage the entire project, making sure we use the right moving equipment, packing materials, as well as assigning the right manpower for the job. Moving Day
The day of your office move shouldn't have to be stressful with last minute surprises and chaos. Our professional office movers' goal is to help you achieve a seamless office move with little downtime as possible. Our project manager will be there to monitor the move and provide you with updates throughout the process. Post Move Support
As your team settles into the new space, there could be additional changes and reconfigurations required. It is the officer mover's job to make sure you and your team are taken care of, and that your business is up and running with as minimal disruption and downtime as possible.
Why Choose Corovan as Your Office Movers

70 Years
in Business

9.4 out of 10
Customer Satisfaction Rating

50,000+ Moves
Completed per Year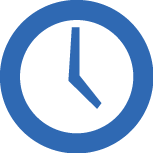 95%
On Time Performance
Know What's Involved from Your Office Movers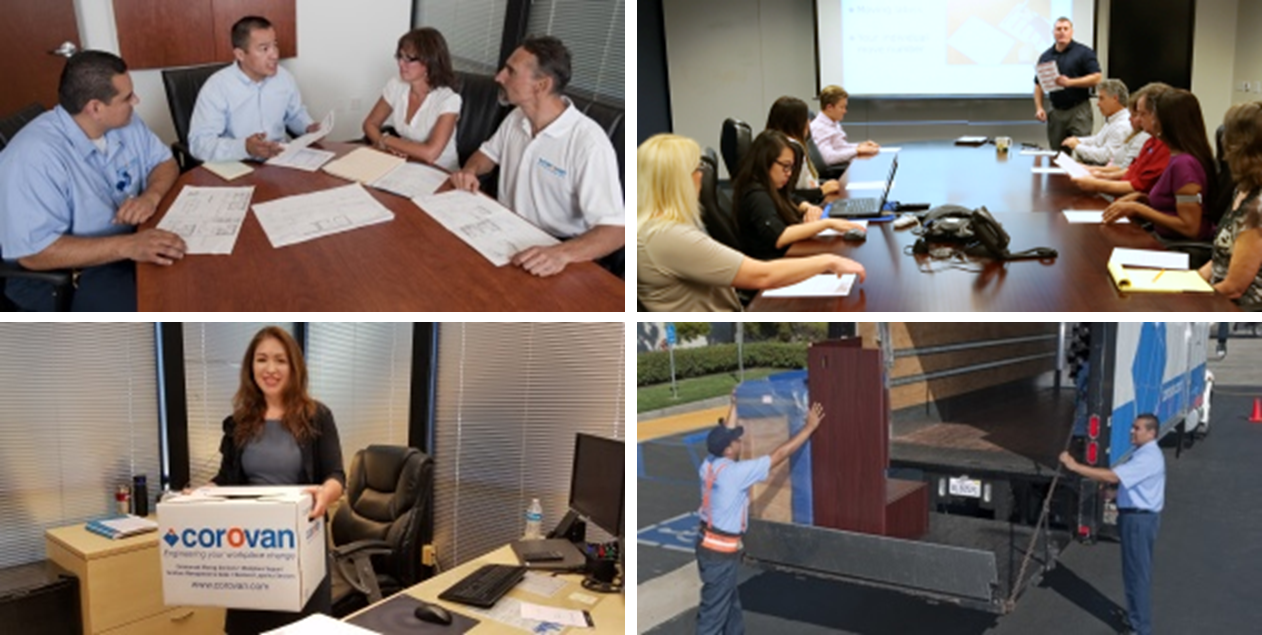 Corovan office movers have the expertise you need to ensure your business continues running smoothly while you're planning for the move and when you're settling into a new location. Corovan's office moving services include:
A free office moving quote
Office move management and post-move support
Professional and experienced team of office movers
Specialized procedures of handling and moving confidential materials
Office move planning, guidance, and safety tips
Office furniture moving and installation services
Labeling and packing tips for your office employees
Temporary and long-term storage solutions for your excess office furniture and inventory
---
Reviews from Verified Customers
Sadly the company refused multiple packages that were scheduled to be delivered to their warehouse which cost me more money to have items re-delivered. They screwed up their schedule and couldn't install when we needed them too. During the furniture install they damaged a dining table and made no effort to fix it, and ended up charging me more then they originally quoted for.
Parisa O'Connell
I really hoped that our moving experience would be a positive one. Sadly, it was incredibly stressful. Half of our 14 movers did not show. Moving was slow, and I ended up moving a lot of the boxes myself. The lead was nice and apologetic, but that many no-shows was unacceptable. Plus, we were forced to pay the full amount before services rendered.
Anonymous
Able to relocate a large amount of large, heavy auction equipment without issue
Anonymous
Chuck did all the prep work so that when time for the move came, we had everything we needed to do everything timely and efficiently. Good job, Cor-O-Stars!
Anonymous
Good service and crew.
Robert Contreras
Corovan is extremely organized and detail oriented. They made our office move stress free and painless. I was particularly impressed with Chuck's communication with me throughout the entire process.
Alexandra Wieting-Lukowski
i noticed some of the movers were not yet very experienced in dealing with heavy specialized equipment when moving or lifting them but generally I was happy with the service and performance of the Corovan's team.
Simon Reyes
Professional, considerate, efficient. Yes, I would recommend them.
Anonymous
Constant problems including, arriving late, damaging furniture, not showing up for a moves.
Anonymous
On time. Job done in less time than expected! Thank you
Wes Bryant
always excellent service. thank Aaron!
Rose Marie Gonzales
They did ok but it would have been faster with another person.
Madelyn Piretti
Ready to make the right move?Talk to our office moving expert and get a free quote today!