Office Furniture Services
Office Furniture Sales, Installation, Refurbishment and Storage
Request a Free Quote
Corovan partners with a variety of office furniture manufacturers so that no matter what your goal is—reducing your carbon footprint, cost savings, products made in the USA, LEED friendly, or creating custom fits and styles-we are here to help. We also provide bundled moving and office furniture installation services according to your timeline and budget, saving you time and money from dealing with multiple vendors.

Furniture Sales
We have a wide range of office furniture options for you to choose from, including workstations, cubicles, executive offices, conference rooms, common areas, as well as file cabinets. Corovan works with several leading workplace
furniture manufacturers
, which gives you the flexibility and choices that fit your style and budget. Depending on the manufacturer, most products can be scheduled to ship within two to four weeks from the time of purchase.

Consultation & Support
Not sure what you need for your existing or new office space? We can help! Your office furniture purchase from Corovan always comes with complimentary design and consultation services. Our furniture expert will work with you to design a custom plan to fit your space and budget requirements, guiding you through the many options for fabric, color, finish, size, as well as pricing.

Furniture Installation
Let us do the heavy lifting and installation for you. Our multi-skilled personnel are here to support your furniture moving and installation needs. With our knowledge and experience with various furniture brands and specifications, you get peace of mind knowing that your furniture is in good hands. Don't waste time and money on hiring multiple vendors, ask us about our bundled furniture service today.
The Right Office Furniture Style At The Right Price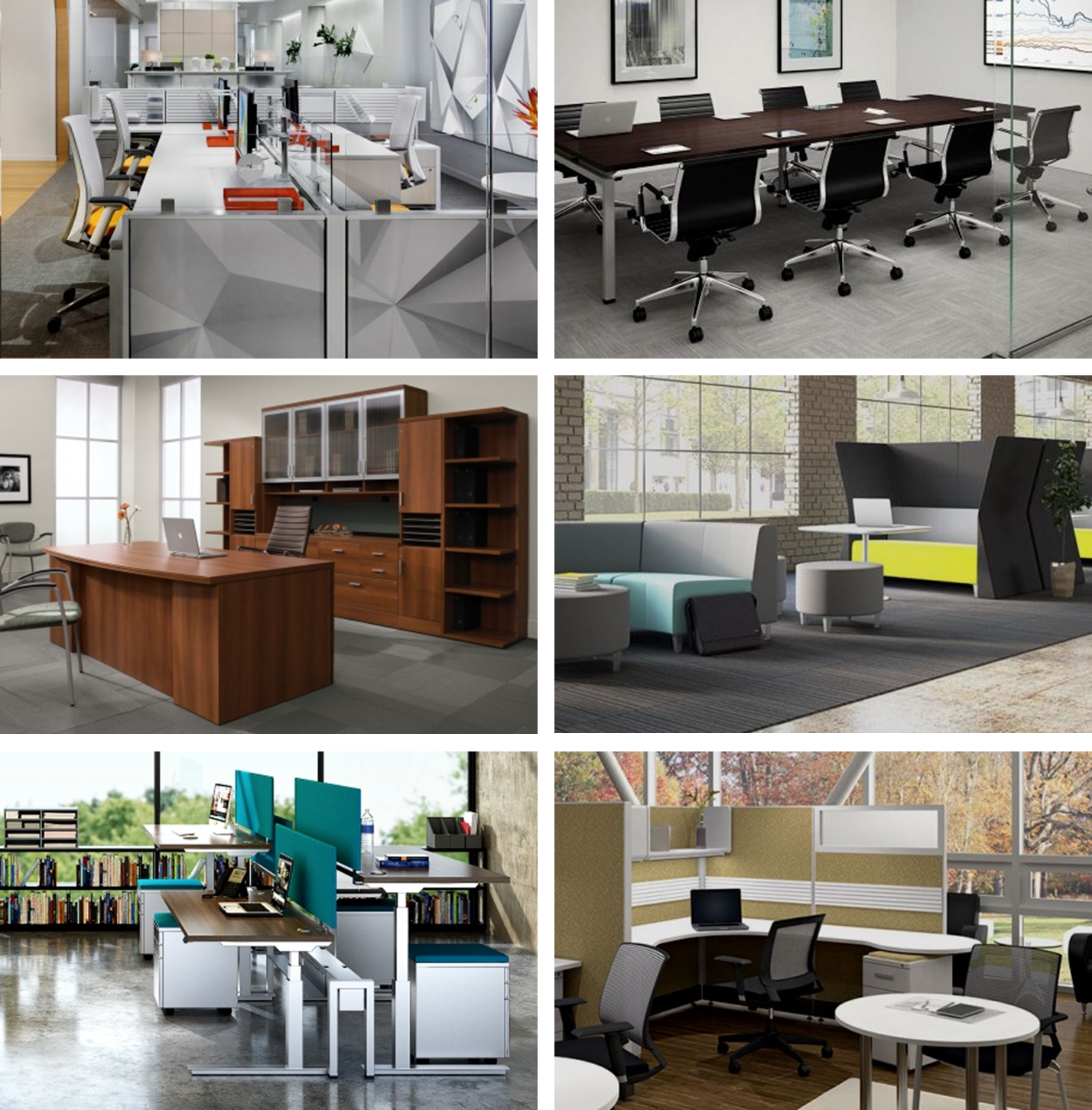 Budget Friendly
We are your one-stop shop for office furniture sales and installation. Our furniture team works with you to select the right office furniture style at the right price. We specialize in mid-market office furniture, bringing you value without compromising style and quality.
Wide Selection
Our long-term partnerships with various furniture manufacturers allow us to provide a wide selection of office furniture including ergonomic and eco-friendly options. From cubicles, to executive offices, to file cabinets and chairs, our furniture expert can help you choose the right style, fabric, and finish that compliment your workplace and culture.
Eco Friendly
Investing in eco-friendly furniture is a small change that can make a big impact. Corovan offers eco-friendly furniture options at budget-friendly prices to support your green initiatives. As we are not limited to just a few mass produced fabrics and laminates, you can design virtually any office configuration and look you want with remanufactured furniture.
Need furniture for your new office?
Our relocation and furniture installation service bundle helps you save time and money. We also provide storage and liquidation options for your old furniture.
Contact Us
Contact UsRequest a Free Quote and talk to our office furniture expert today!