Hello, we're Corovan!
Your one-stop shop for all commercial moving and storage services.
Request a Quote
Since 1948, Corovan Moving and Storage has been providing quality services to California businesses. As the largest family owned and operated commercial moving and storage company in the Western U.S., Corovan offers the industry's most comprehensive suite of commercial moving, storage, furniture, and tech relocation services for businesses of all sizes and industries. We are proud to have the most experienced and dedicated team to engineer your workplace change while ensuring professional, timely and cost efficient services.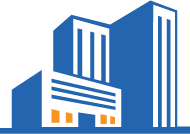 70 years in business

50,000+ moves completed annually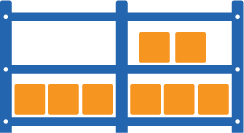 1 million sq. ft. of storage space

9.4/10 customer satisfaction rating
Our Story
Founded in 1948, Corovan Moving and Storage was originally known as Coronado Warehouse & Supply. Since then, the company has expanded to multiple locations throughout California with a storage capacity of over 1 million square feet. The cornerstone of our success is an unrelenting commitment to quality, training, and professionalism. Our numerous partnerships with Blue Chip clients are a testament to our consistently high service level.
---
Our Commitment
Corovan specializes in
commercial moving
and
warehouse storage
, which benefits our clients in getting the right personnel to engineer their workplace changes and needs within the right time frame and budget for any project size. The foundation of our success is built on win-win relationships with employees and clients, as well as on a progressive management team that's dedicated to continuous training and development.
---
Our Team
At Corovan Moving and Storage, we pride ourselves on having the a core group of qualified and experienced movers and warehouses. All employees are required to go through a formal and thorough hiring and training processes. As a part of our commitment to employees, Corovan is always looking to enhance employees' skills, as well as continuous process improvement for efficiency, professionalism, and quality of service.
---
Our Security & Safety Policy
A major component of the Corovan management philosophy is worker safety. For over 20 years, we have been following a Formal Safety Plan to address safety related issues including training, vehicles, and equipment. Our warehouse facilities are equipped with monitoring and alarm technology.
---
Our Green Commitment
At Corovan Moving and Storage, we subscribe to the environmental philosophy of achieving better business results using fewer resources. As your workplace partner, we are committed to help reduce the environmental impact of your operations. From
reducing the use of cardboard boxes
, to developing purge and recycle campaigns for each project, to selecting
eco-friendly office furniture
and refurbishing office furniture, Corovan helps you
complete greener moves
.
---
Alliance and Associations
---
Reviews from Verified Customers
The crew was on time and performed the tasks as instructed with little additional questions.
Jake
Our firm contracted with Corovan Furniture (COV) for all facets of our 28,000SF build out from design, space planning, and install. John C. provided excellence in customer service through the entire project, no matter the time, he was available (we had a great deal of changes). His attention to detail and ability to find that one piece made the experience enjoyable, from our of systems furniture to Founder's Room. No doubt one the best in the industry.
Christopher
John and the guys are the best!
Anonymous
good work, on time and workers have good work ethics
George
everything ASK!!!! iLOVE EVERYTHING ABOUT Corovan
Ed
Jason Suchil has been leading the crew in a very professional, knowledgeable way. The client's equipment is handled with utmost care, confidence and safety in mind. He is a joy to be around and the client has always been happy with the services provided.
Andrea
The crews are consistently on time and organized. They're easy to work with and willing to go above and beyond to make sure everything is done right.
David
Quick, thorough, communicative.
Anonymous
The crew arrived on time and were patient when we had to wait a bit prior to moves. They were courteous and asked good questions to clarify my move requests.
Julie
Received the requested quote was simple and fast. Schedule the work and everything promised was done on time and efficiently.
Sean
They took care for a urgent move need with ease.
Ana
They were timely, professional and went out of their way to help.
Sarah