Commercial Storage and Distribution
Flexible Short Term and Long Term Storage Solutions for Your Business Needs
Request a Free Quote
When it comes to storing, managing, and keeping track of your company's assets, save yourself the headache of using a cramped and inconvenient storage unit. If you're a Fortune 500 company, focus on the business that makes you profitable. Don't acquire your own commercial storage space complete with forklifts, security systems, and staff. Instead, use Corovan's commercial warehouse storage. It is the ideal solution for providing both short term storage and long term storage for nearly every type of goods and inventory. As the industry leader with tradition and experience in commercial storage and relocation that goes back to 1948, Corovan has the proven processes and expertise to provide the right commercial warehouse storage solution for your needs.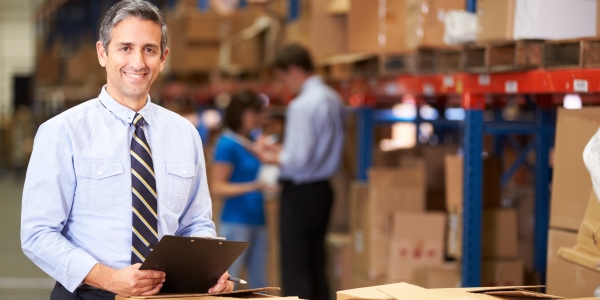 Asset Management
Corovan uses an effective bar-coding system and database to manage more than 7 million customer assets and orders effectively. Our storage facilities are equipped with 24/7 video surveillance as well as advanced technology for fire and burglary monitoring.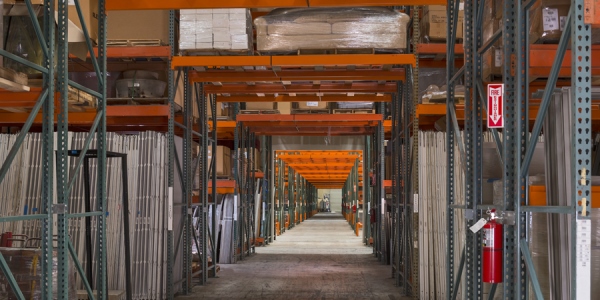 Long & Short Term Storage
Get flexible options for long term and short term commercial storage plans based on your timeline and requirements. Our warehouse storage space can be easily configured to your needs. We also offer distribution services to transport your goods. Speak with our expert today to learn more.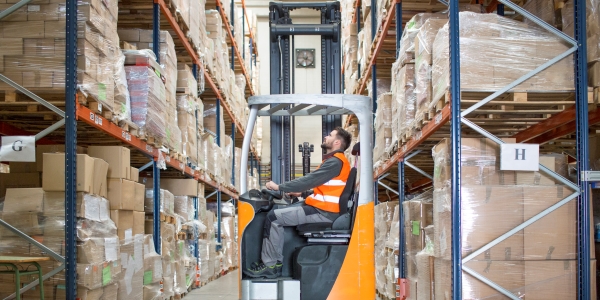 High-value Products
Our team can customize its storage facility and processes to handle high-value products and equipment, provide proper protection for your stored assets. All Corovan employees are required to have background checks, drug tests, and continuous training completed to ensure your stored assets are handled with precision and care.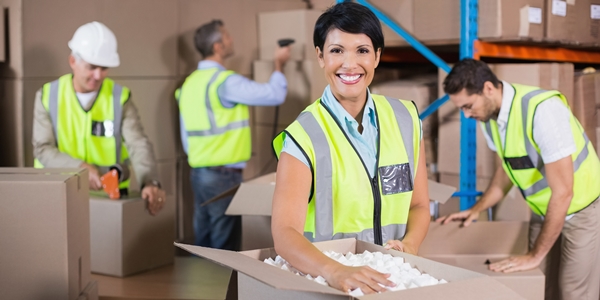 Fulfillment Services
Whether you have grown beyond your existing warehousing capabilities or are planning to reduce high operating costs, consider Corovan to support your order fulfillment and distribution needs. Contact us for more information on fulfillment service options and let us know how can we support your business.
Experience, Proven Processes, and Quality Service You Can Trust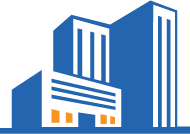 69 Years of
Industry Experience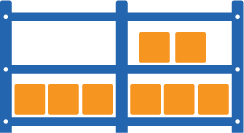 1 Million Square Feet of Warehouse Space

3.2 Million Customer Assets Managed
Transferring your assets to other locations?
Whether you're looking to transfer or relocate your assets to other locations, we've got you covered with
our secure national and global specialized logistics solutions.
Learn More
Get peace of mind and better support for your commercial storage needs with Corovan.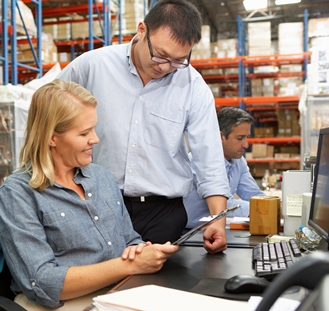 From effective bar coding and database management systems, to fire and burglary monitoring systems, to extensive employee hiring and training processes that include background check and drug tests, we are here to store, manage, and distribute the assets of your business. Our commercial storage space can even be configured to your specific needs. We can help with special care and handling for projects such as:
Furniture inventory management
Pickups, deliveries, and setups for events
Building decommissioning
Hotel installations and renovations
Hospital installations and renovations
Temporary storage for extra inventory
Furniture, fixtures, and equipment (FF&E)
High-value products and equipment storage and handling
---
Looking for records storage services?
Our sister company, Corodata, specializes in records management including
records storage, shredding, data protection, and imaging. Learn more >>
---
Reviews from Verified Customers
The crew was on time and performed the tasks as instructed with little additional questions.
Jake
Our firm contracted with Corovan Furniture (COV) for all facets of our 28,000SF build out from design, space planning, and install. John C. provided excellence in customer service through the entire project, no matter the time, he was available (we had a great deal of changes). His attention to detail and ability to find that one piece made the experience enjoyable, from our of systems furniture to Founder's Room. No doubt one the best in the industry.
Christopher
John and the guys are the best!
Anonymous
good work, on time and workers have good work ethics
George
everything ASK!!!! iLOVE EVERYTHING ABOUT Corovan
Ed
Jason Suchil has been leading the crew in a very professional, knowledgeable way. The client's equipment is handled with utmost care, confidence and safety in mind. He is a joy to be around and the client has always been happy with the services provided.
Andrea
The crews are consistently on time and organized. They're easy to work with and willing to go above and beyond to make sure everything is done right.
David
Quick, thorough, communicative.
Anonymous
The crew arrived on time and were patient when we had to wait a bit prior to moves. They were courteous and asked good questions to clarify my move requests.
Julie
Received the requested quote was simple and fast. Schedule the work and everything promised was done on time and efficiently.
Sean
They took care for a urgent move need with ease.
Ana
They were timely, professional and went out of their way to help.
Sarah
CONTACT USTalk to our storage expert and get a free quote today!