Over 75 Years of Heavy Equipment Moving Expertise
Corovan Machinery Movers Inc. proudly stands as California's top-tier millwright, heavy rigging, and specialty transportation contractor, with a strong focus on serving the Orange County area. Alongside providing exceptional services to San Diego and the Inland Empire, our availability in Orange County sets us apart. Boasting over 75 years of industry expertise, our machinery moving experts possess the unmatched knowledge and skills needed to handle all your heavy equipment relocation requirements, right here in cities of Anaheim, Brea, Buena Park, Costa Mesa, Cypress, Dana Point, Fountain Valley, Fullerton, Garden Grove, Huntington Beach, Irvine, and La Habra.
Our dedicated machinery movers have the expertise and flexibility to achieve your expectations.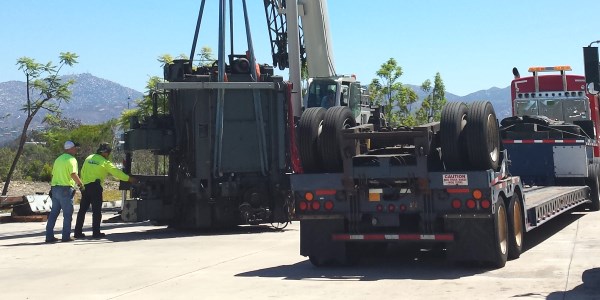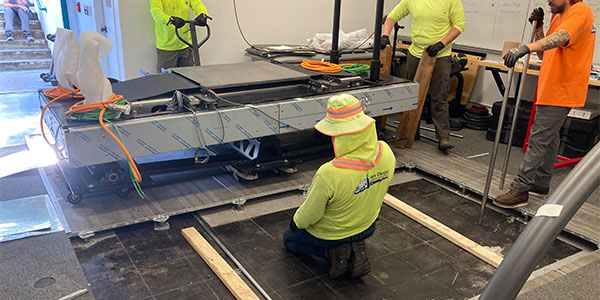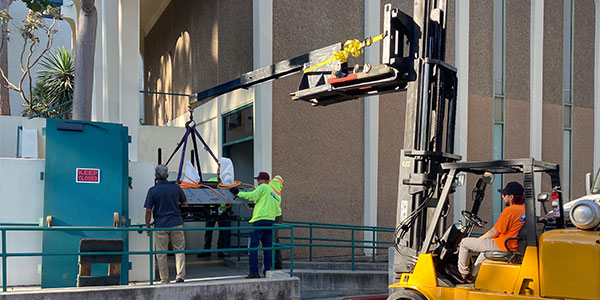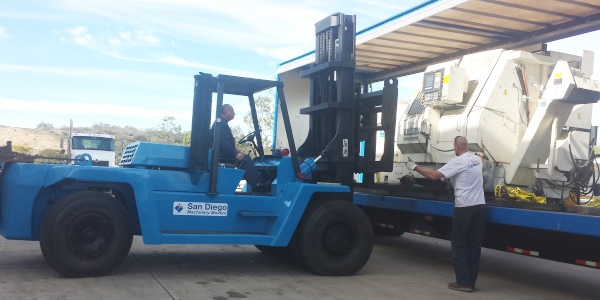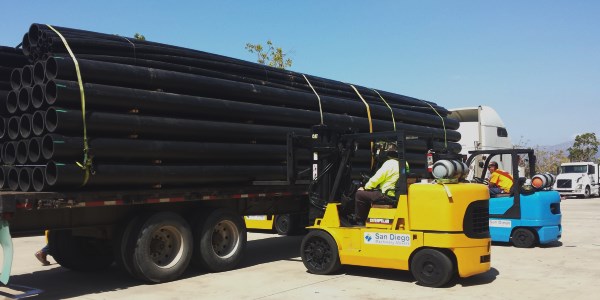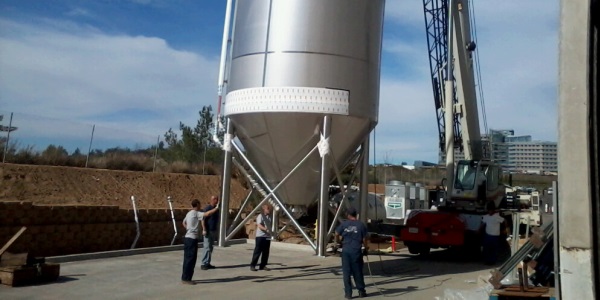 Machinery Moving Services
Industrial Equipment and Plant Relocations
Trust Corovan for efficient industrial equipment and plant relocations. We have the knowledge and resources to handle the intricacies of moving heavy equipment, ensuring minimal disruption to your operations.
Installation of Manufacturing Equipment
Our skilled technicians specialize in the precise installation of manufacturing equipment. We ensure proper setup, alignment, and calibration to have your equipment up and running smoothly.
Machine Assembly and Disassembly
Count on our experienced team near Orange County for professional machine assembly and disassembly. We handle the process meticulously, ensuring components are handled with care and reassembled to factory standards.
Machine Alignment and Leveling
Achieve optimal equipment performance with our precise machine alignment and leveling services. We ensure your machinery is aligned correctly for seamless operation.
Custom Crating and Packaging
Safeguard your equipment during transit with our custom crating and packaging solutions. We tailor packaging to the unique dimensions and fragility of your equipment, ensuring it arrives in pristine condition.
Corovan offers secure commercial warehousing and distribution services, providing you with a reliable solution for storing and distributing your valuable equipment.
Transferring your heavy equipment to other locations out of state?
If you're looking to transfer or relocate your heavy equipment interstate, we've got you covered with
our specialized logistics solutions.
Contact Us
Industries We Proudly Serve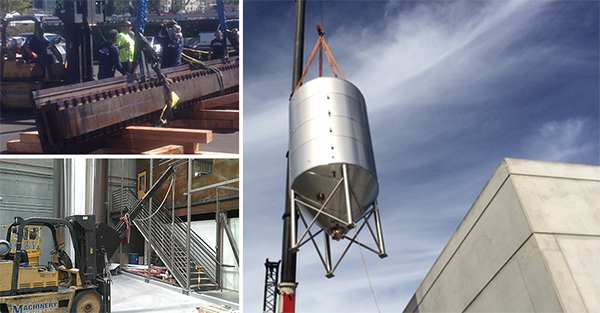 Corovan Machinery Movers has served a variety of industries over the years. We are trusted by local businesses in Orange County and Southern California—from local breweries to aerospace contractors—to provide customized and efficient solutions for their heavy equipment and machinery moving needs. Let us know how we can help you.
Machine Tool Manufacturers & Distributors
Aerospace Contractors
Prototype & Test Equipment
General Contractors
Mechanical & Electrical Contractors
Medical Imaging

Breweries
Power Generation & Transformers
Medical & Pharmaceutical
Manufacturing & Fabrication
Universities & Laboratories
Printing/Graphics
---
Customer Testimonials
"
This company is one of the best in San Diego and all the USA! They helped us to move one huge machine from San Diego, CA to Chicago, IL without complications! Beside having great prices (trust me I asked for quotes everywhere!) their service is exceptional! Alex, is very knowledgeable and experienced, he guide us on every step of the way knowing exactly what specialized moving equipment would we need for our machine moving project! Also they accommodate to your last minute change on plans without a problem and they don't nick and dime you about it!
"
"
I needed a company that could move very heavy equipment that had been trucked to San Diego. I selected San Diego Machinery Movers. I'm very pleased with my decision. The crew worked hard to off-load the equipment and to install it. Every challenge that was encountered during the installation was resolved quickly and efficiently … The courtesy and professionalism the crew exhibited even when situations were challenging was admirable. I look forward to securing the services of San Diego Machinery Movers for future installations of my technology in the San Diego area.
"
Ready to make the right move?Talk to our heavy machinery moving expert and get a free quote today!