We save over 900,000 cardboard moving boxes per year by using Corocrates as the alternative moving crates for our clients.
Corovan has the right moving equipment to ensure every office, lab, or plant relocation is executed with care and efficiency. Our reusable moving crates are a green alternative to cardboard boxes. Using Corocrates not only saves the environment, it also saves you money. They're larger and sturdier than cardboard boxes, which offers more room and protection for your items. These crates can also be stacked and moved on dollies, which is safer and easier to handle than cardboard boxes.

Complete Greener Moves >>
Why Use Corocrates vs. Cardboard Moving Boxes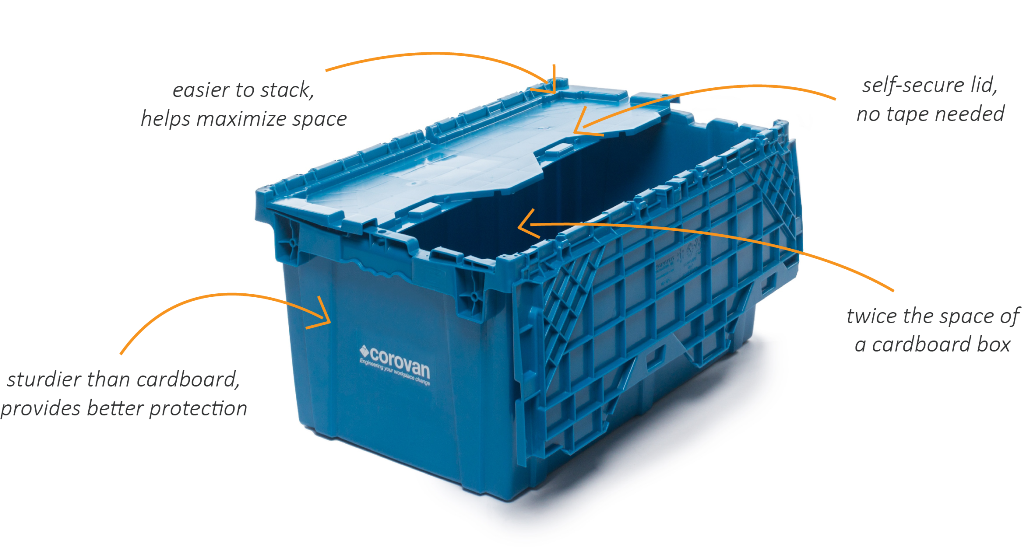 Dimensions of Plastic Moving Crates: 24.25″ L x 15.25″ W x 12.75″ H. Total capacity is 3 cubic feet.
Reusable, stackable, and sturdier than cardboard boxes. Each crate is equivalent to two auto-bottom boxes.
Stack and Pack Corocrates with Ease
Your end users can easily pack their desk contents without having to assemble and lift heavy, flimsy cardboard boxes!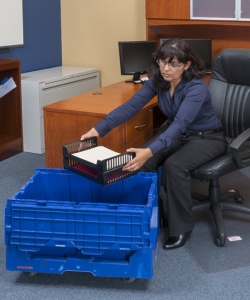 1
Place first empty crate on dolly. Pack contents up to 1/2 inch below the lid.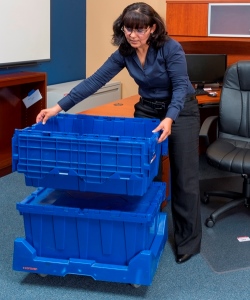 2
Once crate is fully packed, secure lids. Lift and stack another empty crate.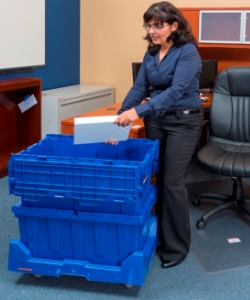 3
Pack empty crate in place. Repeat stack and pack procedures.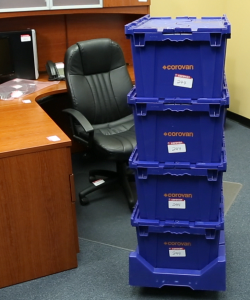 4
Only stack crates up to four high on one dolly. Don't forget to label them!
Ready to make the right move?Talk to our moving expert and get a free quote today!