Office Moving Services
Office moving solutions customized to your business needs
Request a Free Quote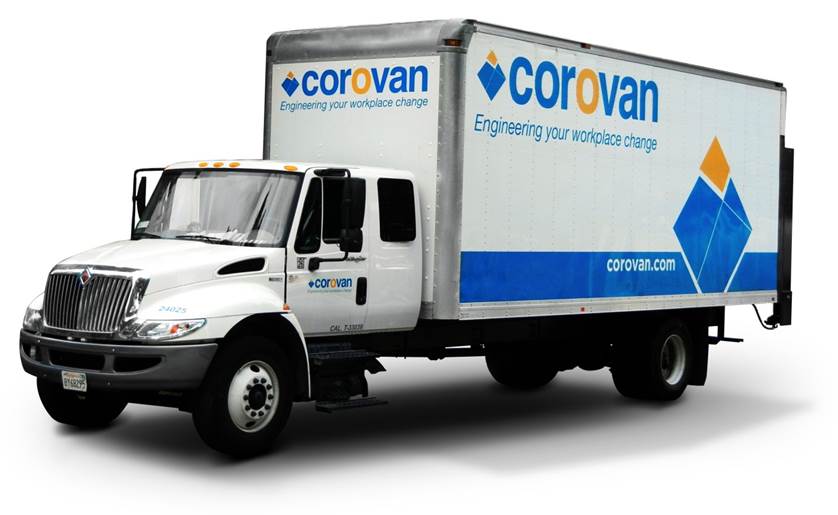 Whether you require office moving services for an office of 12 or 12,000 across the country or across the street, your needs are important to us and our office movers will make sure it is managed and executed efficiently. Your move may seem straightforward, but they incorporate a lot of moving parts (no pun intended!). That's why we employ a detailed office moving process that troubleshoots every issue and avoids the pitfalls that can cause problems, delays, loss and breakage. Corovan specializes in office moving services, so you're guaranteed to get a professional and reliable team as well as the proper equipment to successfully implement your move.
Your Office Moving Process – How It Works
Every move is different. Corovan's office movers have the flexibility to work with you to achieve your expectations.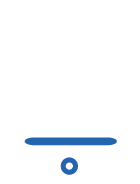 1. Premove Planning
The right move plan makes a big difference in the success of your office moving cost and timeline. Our office moving experts work with you to customize a plan to address your needs, including safety procedures and packing instructions for your end users to ensure the move process is seamless.

2. Move Management
Whether you are moving a small office or multiple buildings, you'll have great peace of mind knowing our office moving team is here to manage the entire project, making sure we use the right moving equipment, packing materials, as well as assigning the right manpower for the job. 3. Moving Day
The day of your office move shouldn't have to be stressful with last minute surprises and chaos. Our professional office movers' goal is to help you achieve a seamless office move with little downtime as possible. Our project manager will be there to monitor the move and provide you with updates throughout the process. 4. Post Move Support
As your team settles into the new space, there could be additional changes and reconfigurations required. We're here to help make sure you and your team are taken care of, and that your business is up and running with as minimal disruption and downtime as possible.
Know What's Involved With Your Office Move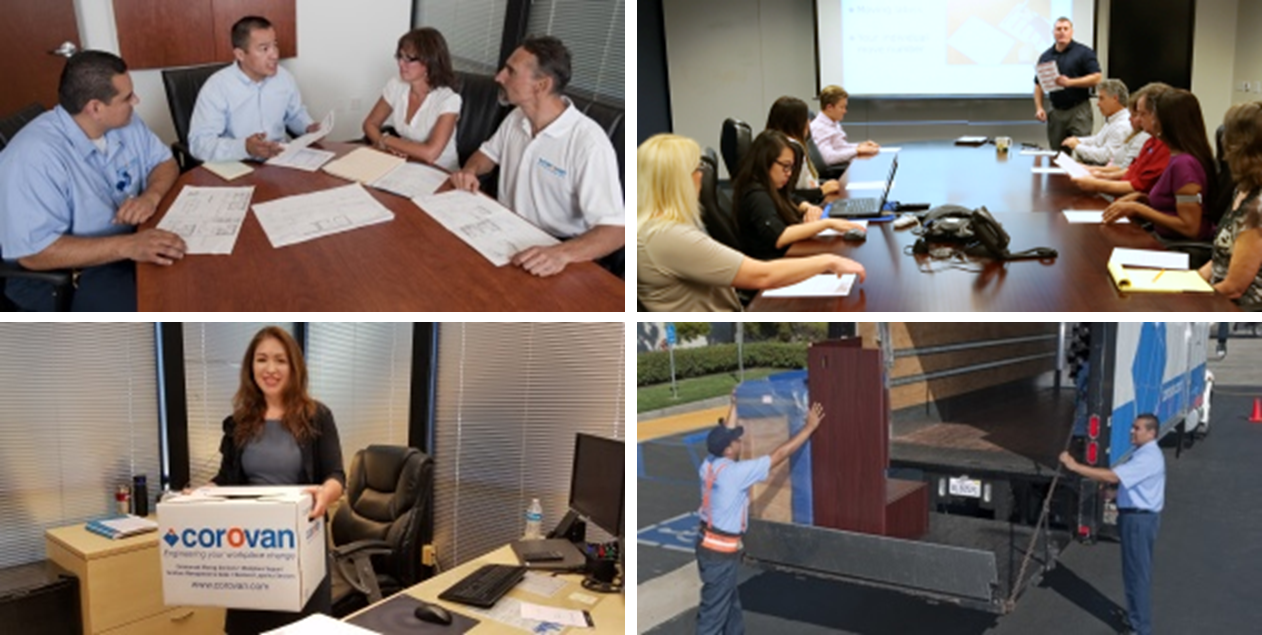 Corovan office movers have the expertise you need to ensure your business continues running smoothly while you're planning for the move and when you're settling into a new location. Corovan's office moving services include:
A free office moving quote
Office move management and post-move support
Professional and experienced team of office movers
Specialized procedures of handling and moving confidential materials
Office move planning, guidance, and safety tips
Office furniture moving and installation services
Labeling and packing tips for your office employees
Temporary and long-term storage solutions for your excess office furniture and inventory
Why Choose Corovan's Office Moving Services

69 Years
in Business

9.3 out of 10
Customer Satisfaction Rating

53,210 Moves
Completed per Year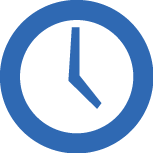 95%
On Time Performance
What Our Customers Say
"
I wanted to reach out and share the kudos that was received from our CEO Leadership. Rare are the times that the Executives take time out of their day to acknowledge what we've done. They were amazed, and appreciated our success … Corovan was a big part of this success, and with only several weeks to clear out a 70,000 sq. ft. fully furnished building was challenge for all involved. This was an incredible effort that so many doubted could be pulled off in such a short period of time, and completed this project in advance of the drop dead date! The professionalism and team work Corovan displayed was admirable and much appreciated."
"
"
… Although the move was planned for two days, … [Corovan was able] to get the entire move done in one day, giving us the entire weekend to get ready for business-as-usual on Monday. It was great to see the team look up to [the project manager] and I can see why: he sets firm but achievable goals, is not afraid to let someone know when they are not meeting them, and seems to be the first one to help teach and bring excellence out of each member of the group. It is a rare to see such a great combination of firmness, leadership, and comradery. We had heard great things about how Corovan executes these type of lab and office moves, but we experienced it first-hand, and I can't imagine ever wanting to use anyone else.
"
Ready to make the right move?Talk to our office moving expert and get a free quote today!