Moving your home can be an emotionally unsettling experience for anyone, as it means saying goodbye to some of the day-to-day realities and routines that provide a sense of stability. The same could be said of moving a workspace, particularly since most employees spend as much time at the office as they do at home.
An office relocation can have a significant emotional impact on employees, but working with a moving partner like Corovan can help reduce the stress your personnel experiences.
The Emotional Impact of Office Moves
An office relocation inevitably brings uncertainty and requires employees to say goodbye to the physical space that has served as a kind of second home. During the relocation itself, employees will face daily disruptions to their normal routines. All of this can take a psychological toll, resulting in anxiety, fear, and a general resistance to change.
These emotions don't just result in unhappiness. Without being properly addressed, they can have an ongoing impact on employee morale, productivity, and overall wellbeing.
The Role of a Supportive Workplace Culture
To mitigate these psychological effects, it's vital for employees to experience support and communication from their workplace. Leaders can minimize employee stress significantly by communicating early and often, letting employees know:
That management understands how difficult a move can be.
That the enlistment of a professional relocation company is intended to mitigate anxiety.
That employees have a clear channel to communicate any questions or frustrations to members of the relocation team.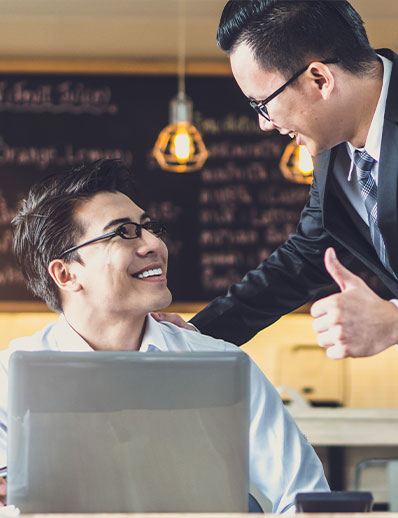 Addressing psychological issues early on is critical for conveying support, and ultimately for helping employees feel like their employer has their wellbeing at heart.
Effective Communication Strategies
The significance of open, two-way communication cannot be overstated. Employers communicating about an upcoming move should:
Be transparent and timely, keeping employees in the loop about any major changes or delays.
Use multiple channels to share information, including employee newsletters, Slack channels, and in-person meetings and town halls.
Address employee concerns and feedback directly and proactively.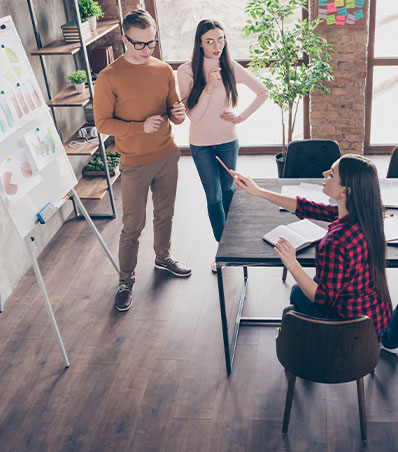 Involving Employees in the Decision-Making Process
Another way to address employee stress and anxiety is to involve workers in the decision-making process, providing them with a feeling of control over how the relocation is handled.
For example, employers can invite employees into conversations about the new office layout and design. And, leaders can use surveys and polls to ask employees what their biggest concerns about the relocation might be. Corovan provides a collaborative decision-making process that facilitates buy-in from all stakeholders within the organization.
Minimizing Disruptions to Daily Operations
Of course, one of the most important ways to alleviate employee stress is to ensure there is as little disruption as possible during the relocation itself. To reduce downtime, work with your relocation vendor to ensure a detailed timeline and schedule.
Employee-centric packing and organization also helps. Provide each employee with personalized packing guidelines, and ensure all belongings are organized and labeled for easy unpacking at the new location.
Corovan is here to help with each of these steps, providing clear timelines, ensuring tight adherence to agreed-upon schedules and assisting with both packing and unpacking as needed.
Setting Up Familiar and Comfortable Workspaces
It typically puts employees at ease when you recreate the essence of the old office at the new location. Familiarity helps cut through any feelings of uncertainty or anxiety. This doesn't mean you need to replicate the original layout in exact detail, but ensuring an aesthetic throughline is vital.
Also be sure to include ergonomic design and personalized touches in each workspace, providing employees with immediate reassurance that they will be able to continue doing their job effectively.
Addressing Post-Move Concerns
To help employees adapt to the new location, it's critical to offer post-move support. This means providing resources to employees who feel stressed or overwhelmed by all the major changes.
It also means using surveys and polls to gauge lingering concerns and offering programs (whether how-to seminars or informational town halls) to help employees acclimate to their new environment.
Learn More About How We Can Take The Stress Out of Your Office Move
Our experienced team can help you design a move plan that promotes employee health and reduces stress. Get your free consultation today!
Learn More
Celebrating the New Chapter: Employee Welcome Initiatives
Once you've made the transition into your new location, consider hosting a welcome event, inviting employees to celebrate the new beginning. Offer public recognition and thanks for the resilience your employees have shown throughout the move.
Doing so helps create a more positive atmosphere in which employees can process change and embrace new opportunities.
Don't Overlook the Psychological Effects of Relocation
Commercial relocation can be a net positive for your company, even as it takes a psychological toll on your team. Working with a proven moving partner can help keep stress and anxiety to a minimum. Connect with Corovan to discuss our proven strategies for ensuring smooth, streamlined, and employee-centric moves.