When you're planning a large-scale relocation project, it's important to choose vendors who can match the scope of your move. Smaller moving companies may simply lack the resources or capacity needed to handle all the complexities of your office relocation, which means it's important to find movers who can.
The question is, how can you assess the ability of your moving company to meet the demands of your project? There are several steps you can take to ensure you choose a capable vendor.
Don't Settle for Residential Movers
First and foremost, be careful to ensure that your commercial movers are actually commercial movers.
The vast majority of moving companies focus almost exclusively on residential projects, taking on commercial relocations sparingly or sporadically. A company that doesn't regularly handle enterprise-level moves simply won't have the equipment, the warehousing capacity, or the expertise needed to handle the complexities of your move, or to ensure the safety and security of your assets.
Ask About Process
The best movers understand that a smooth relocation begins long before moving day itself. There's a lot of pre-planning that needs to happen to ensure your new office is set up as quickly as can be, with minimal disruption to your company's day-to-day activity.
To that end, it's always important to ask your relocation provider for a full run-down of their process, verifying that they'll be positioning you for success long before they start loading the trucks. Asking about the process is an important way to ensure you're working with a mover who can offer the right kind of resources.
Confirm Warehousing Space
Often, commercial relocations call for short-term warehousing, which means choosing a mover who can offer ample space to stow furniture, equipment, and other physical assets.
The last thing you want is a relocation company that can't safely warehouse all your items, so it's always wise to ask for specific spatial configurations well in advance. Do your due diligence, finding a mover who can provide you with the necessary square footage.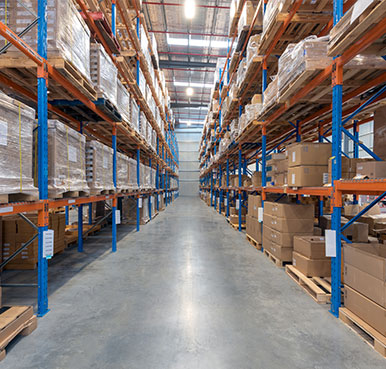 Take Stock of Moving Day Services
When choosing a relocation specialist, you should also ask for a complete inventory of the resources and personnel that will be made available to you come moving day itself. A few specific questions to ask include:
How many movers and how many trucks will be sent for our move?
What kinds of tools (such as dollies) will be used?
What services do you offer in terms of disconnecting or reconnecting electronics and other IT assets?
What kind of technology will you use to track the move and maintain progress?
What's the estimated timeline for the move? What percentage of your moves are completed within the estimated timeline?
These are the kinds of questions you can use to verify that your moving partner is able to provide the level of service you desire for your next commercial move.
Learn More About How We Can Ensure A Smooth Office Move
Our experienced team is standing by to provide you expert guidance. Get your free consultation today!
Learn More
Find the Best Mover to Handle Your Large-Scale Move
The typical commercial relocation calls for a significant investment of resources, and a considerable level of capacity. Make sure you find a partner who can accommodate. At Corovan, we've been doing this for more than 70 years, and are proud to offer an unparalleled spectrum of tools, technologies, and expertise. Reach out to us to learn more about planning an office relocation.