Medical Equipment and Lab Moving Services
Preferred lab movers by CA's leading medical facilities and biotech companies
Request a Free Quote
As California's most preferred lab and biotech mover, Corovan is trusted by some of the world's leading medical and biotech companies for over 20 years. Our lab movers have the knowledge, experience, and equipment to properly handle your most sensitive medical and lap equipment. We specialize in lab moving services, including handling case goods, glassware, electronics, as well as sensitive and heavy medical equipment. We have the flexibility to work with you to achieve your expectations.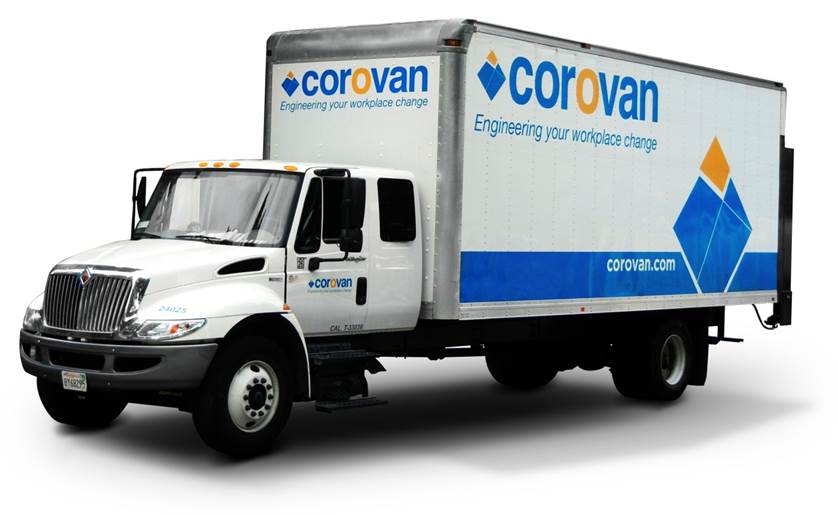 Lab Moving Services
When you need to move one or multiple labs, reliability counts. As a preferred lab mover for many reputable organizations, we perform an average of 8 to 12 laboratory moves a day, both research and commercial. We ensure your sensitive equipment and irreplaceable work in progress are handled and moved with care so that everything remains intact and confidential.
Medical Facility Moving Services
Your hospital can't simply close down when it's time to relocate. Here's where Corovan's medical moving experts shine: in pre-planning and staging every step with our own kind of surgical precision so that your life-saving equipment, labs, departments, wards and offices are moved efficiently, and that you remain in regulatory compliance with privacy laws.
Your Lab Moving Process – How It Works
Every medical facility or lab move is different. We have the flexibility to work with you to achieve your expectations.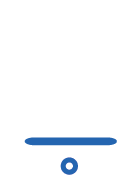 Lab Premove Planning
The right move plan makes a big difference in the success of your medical facility or lab moving cost and timeline. We'll work with you to customize a plan to address your needs, including safety procedures and packing instructions for our team as well as your end users to ensure the move process is seamless.

Lab Move Management
Whether you are moving a small lab or multiple medical facilities, you'll have great peace of mind knowing our lab moving team is here to manage the entire project, making sure we use the right moving equipment, packing materials, as well as assigning the right manpower for the job. Lab Moving Day
The day of your lab move shouldn't have to be stressful with last minute surprises and chaos. We have the best trained crew in the industry to execute your office move. Our project manager will be there to monitor the move and provide you with updates throughout the process. Post Move Support
As your team settles into the new space, there could be additional changes and reconfigurations required. We're here to help make sure you and your team are taken care of, and that your business is up and running with as minimal disruption and downtime as possible.
What's Involved With Your Medical Facility or Lab Move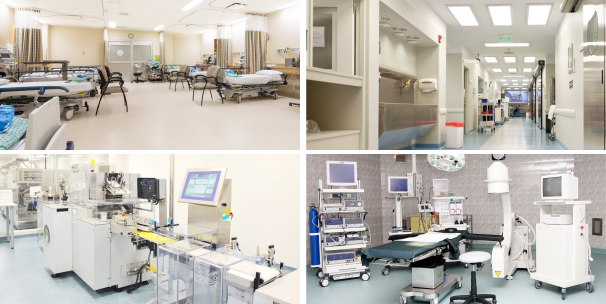 Corovan lab movers have the expertise you need to ensure your business continues running smoothly while you're planning for the move and when you're settling into a new location. Corovan's lab moving services include:
A free consultation and quote for your lab move
Move planning and management of lab and medical facilities
Professional and experienced team of lab movers
Custom packing and crating of all lab equipment and supplies
Medical facility and lab move plan, guidance, and safety tips
Specialized procedures for handling and moving confidential information and HIPAA files
Electronic equipment disconnect and reconnect services
Hospital and lab expansion projects and FF&E services
Commercial storage solutions for lab and medical equipment
Why Choose Corovan as Your Lab Mover

69 Years
in Business

9.3 out of 10
Customer Satisfaction Rating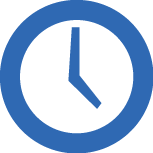 95%
On Time Performance
Yep, we've moved that …
8,900
electron microscopes
2,303
maternity departments
270
samples of nanoviruses
250,000+
beakers, petri dishes, & test tubes
368
ultra-low freezers (-20, -80, etc.)
8,760
pediatric practices
100+ million
patient records
---
Reviews from Verified Customers
where able to schedule crews very quickly for my client and the crews where hard workers.
Lori
I appreciated Corovan sending their most knowledgeable lead who knew the building and client inside and out. It made for a smooth operation overall.
Gavin
On time and courteous employees.
Cynthia
Rough on furniture. Left leather chairs out in rain and damaged a couple of pieces. (2 desks) Would not use again.
Anonymous
VERY GOOD. Driver was friendly and attentive. Everything was unloaded in a timely fashion.
Charles
They were kind, professional, and went above and beyond.
Sarah
The quote was clear, the planning was good and accurate, the bins and supplies were delivered on time, and the move itself started and was completed exactly when it was scheduled. I would use Corovan RB again and would recommend them.
Eric
Excellent service throughout the move process. Unfortunately, billing has not been as smooth. I'm still being billed for rental equipment (dollies/carts) that was returned months ago. Despite several requests to rectify this, new invoices keep coming...
Joe
Always a great time working with the Corovan Team
Eddie
The team went up and beyond to do the move. They did a great job!
Amy
Pre-relocation meeting and follow-up was great. Mark Inchausti was very knowledgeable and accommodating. Movers showed up on-time and was very flexible when we had minor changes made to the plan - nothing that required them to go out of their way.
Trang
Love everyone @ Corovan.
Julian
Ready to make the right move?Talk to our lab moving expert and get a free quote today!